Friday, February 19th, 2010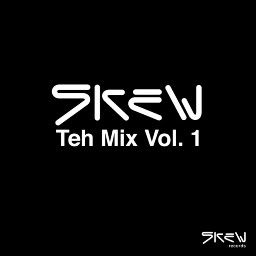 Peripheral & Moving Temple come together to put out this 18-track FREE mixtape for your listening pleasure. Expect to hear sounds from local artist such as Bookworm and Agobi Project and some remixes of artist that have been a source inspiration to the two producers. Also, there is a load of original(unreleased) material that you can expect to hear.
Tune in. Turn up. Hope you enjoy!____CLICK THE IMAGE ABOVE TO DOWNLOAD!
-Skew
Tracklist…
1 Moving Temple – Calls (Peripheral Remix)
2 Dr. Dre [feat. Busta Rhymes] – Can't Take It (Moving Temple Remix)
3 14kt – The Meaning
4 Peripheral – Tunnel To The East
5 Comfort Fit [feat. Dyno] – Oh I Don't Know
6 Bookworm – Glass Jars
7 Agobi Project – Protosapian
8 Peripheral – At The End Of The Tunnel
9 Moving Temple – Birth Of Sambucus
10 STS9 – Echoes (Peripheral Remix)
11 Peripheral – If Only It Were Possible
12 Intrinsic – From The Depths
13 Peripheral – Setting 2
14 Moving Temple – Planet X-mas
15 Nosaj Thing – Nice Tights
16 Pink Floyd – Echoes (Moving Temple RMX)
17 Peripheral – Now Its Personal
18 Machine Drum [feat. Addiquit] – Bermuda Love Triangle